It is that time again! Wahoo. It is so fun for my sisters and I to sew along with some pretty awesome designers of children's clothing. We love to see what inspiration comes from week to week. And, I think we all like the challenge of making something that our kids will wear and love, on a time crunch.
So, today I am going to lead you through my thoughts and design for week one, all the way to completion of a dress I really love for my little "Rogue".
Week 1: Inspired by Art---Choose an artist, art movement, or artwork and create a children's look inspired by your choice.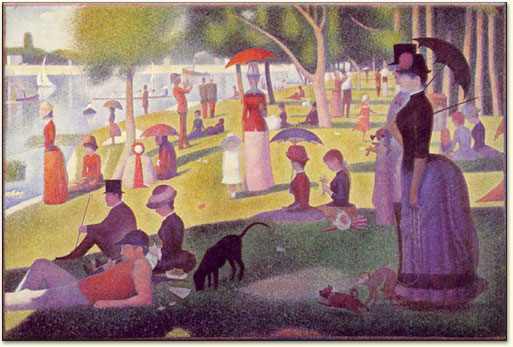 I wondered if I should do light and shadow inspired by
Sunday Afternoon on the Island of La Grande Jatte
(
Un dimanche après-midi à l'Ile de la Grande Jatte
), Georges Seurat, 1884-1886.
Or, maybe I should do Starry Night by VanGogh as a rough paint job, or possibly the textured fabric that we see now-a-days. After painting it, I thought about using tucks and using the trees as the focal gathering point.
But as I was browsing through paintings on line, I came across this one. I love
Susanna Shap's style
, I have tried to copy it a few times with little success. I love those fat brush strokes, all of the texture, and the three dimensional look it gives the painting. I love that she didn't have to paint shadows on those flowers, but that they are actual shadows. I also love that every stroke is a continuation of the last, and the colors blend naturally on the canvas, as opposed to being pre-mixed on the pallet.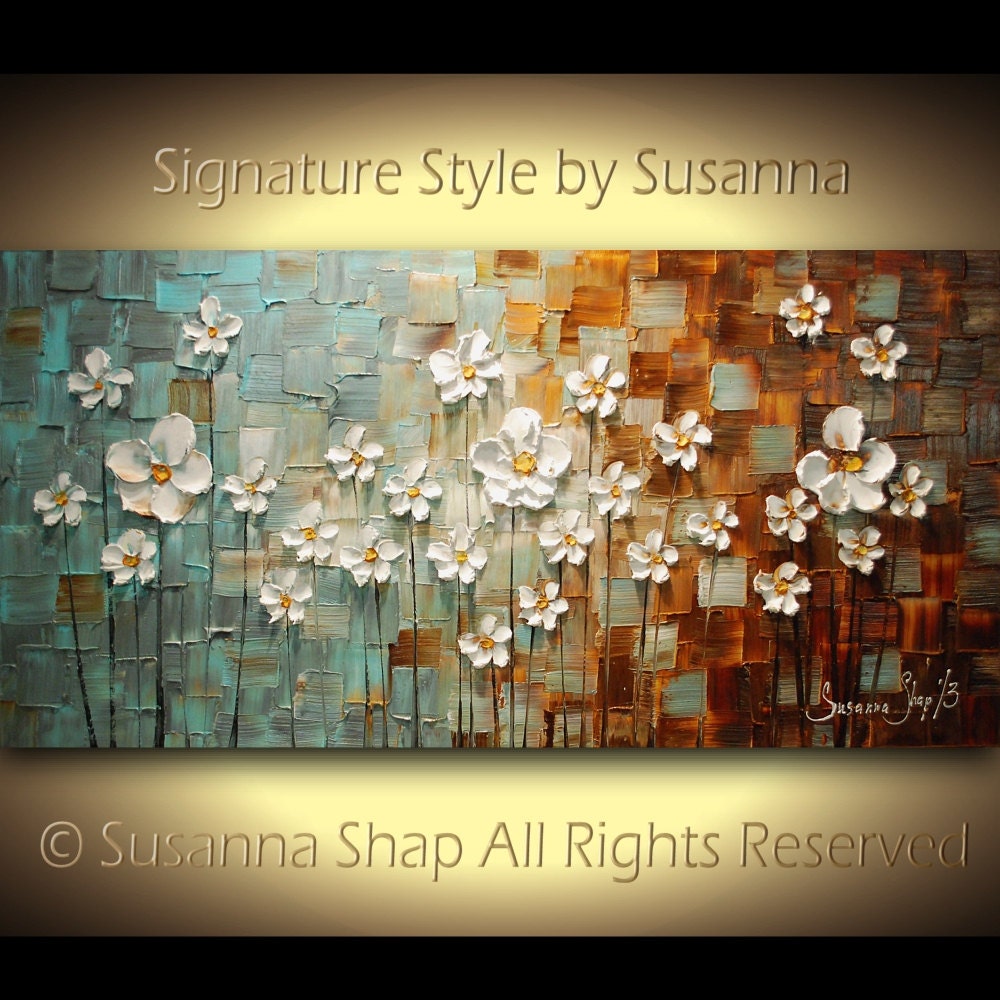 As I started to think about this, I figured it would translate really well to fabric.
I used two tones of Chiffon for the basket weave and a really soft polyester for the rest of the dress. As far as notions, I used a hidden zipper, pearl beads, and silk hydrangeas.
I drafted my own pattern
And then I just started trying things. I wasn't really sure how it was going to all work.
1. Was too big.
2. Was super hard to work with, there were way to many biases and I couldn't figure out what to do with it.
3. I tried again and I feel like this one translated the painting perfectly, and it was a lot simpler to work with!
After going crazy with this weaving, I wanted to see some actual results, so I decided to finish the dress.
It is hard to see, but there is chiffon around the collar, sleeve, and hem.
Once I finished the weave design, I was finally able to pinned the weave on to the bottom of the dress, I got so excited! It looked like I pictured, which is always a good sign!
Here is the front and back of dress
Up-close in front & Up-close of basket weave, with hydrangeas and pearl centers. I tried to put the flowers on in clusters of 3 and 5. I love the trellis look it gives to the whole thing!
So, now the dress is done, and its time for the photo shoot! I have such a cute little stinker! Love that little Rogue.
There just happened to be this awesome decor at the mall today, and I thought it was perfect!
Look a frog, maybe he will turn in to a prince! Kiss him quick!
So I love this dress, and I love fact that it moves so well on her. I love the translation from painting to clothing, and I love that I don't have to hand stitch on any flowers for a while, a long while, like hopefully not until I sew her wedding dress
Where we are linking to: