Being a mom has been the most powerful experience of my life. It has torn me down to pieces and built me up to a more powerful, considerate, brave and patient individual than I could have ever hoped to be without it. I know that the calling of mother is suppose to be one where I facilitate the personal mental & emotional strength of my children, it seems all the while that happens they are teaching and shaping me. Many things I feel I lack the courage to accomplish until it needs to be done for my children's well being and some how I find the strength to do it without a wince. I reverence this divine calling I have been given.
This picture is dear to me because it was my first meeting of our new little guy (more of that story later)
Knowing what a powerful and beautiful gift motherhood makes my heart ache deeply for my friends and family members the sting of infertility and/or child loss.
One of my dear friends that has faced the bitterness of infertility is my sweet friend Mallory and her husband. Mallory was my college roommate, her friendship was invaluable over the course of my courtship with Slim Jim. She helped me keep my cool through out the course of my courtship with Slim Jim (and even helped coach him a bit as well. I am pretty sure she even helped Slim Jim pick out my engagement and wedding ring). She is the type of virtuous and kind woman that would make an excellent mother.
My roommates that year: Lori, Mallory, Cassidy, Myself, Jenny & Cassidy (From bottom left corner around the circle)
After six years of Mallory and Lane failing to conceive on their own and through the assistance of IVF they were presented with an amazing opportunity to adopt a sweet baby girl. Mallory has worked as kindergarten teacher for several years and Lane recently completed his graduate degree. I have been very impressed with Mallory's strength in educating her friends and family about adoption. To be honest I was very unfamiliar with the cost of adoption for the adopting parents until I read
their story
.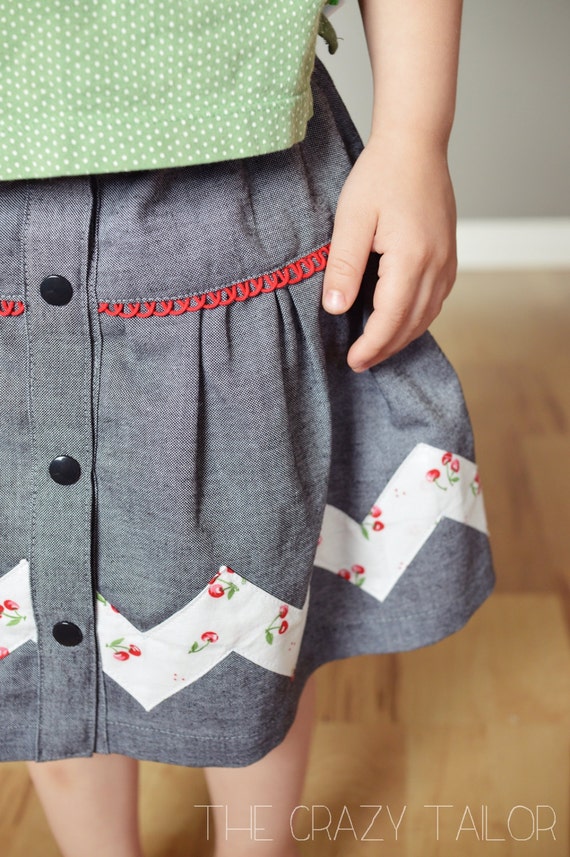 We would love to help you save money and help them with these costs by donating all our net proceeds made during the
Betty Skirt Sale
to them. The Betty Skirt is on sale for $4 with the coupon code,
ADOPTIONSTRONG
, expires 8-8-15 MDT. The Betty Skirt has 4 different skirt options (small pleat, large pleat, gathered & gathered with placket) and goes from Newborn-16 (with plus sizes from 3-16), it is perfect for play or school length skirt. This is the lowest price we have ever offered the skirt pattern, please let us help you and help her!
If you are interested in donating money without receiving a pattern, please find on the
donate button on the left sidebar
.